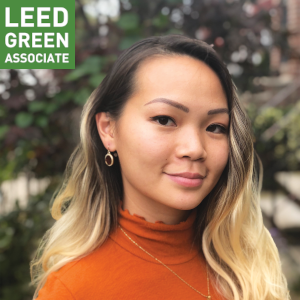 Dani grew up in Lima, Peru and New York City. She received her undergraduate degree in Environmental Studies from Hunter College.
Afterwards she worked in several industries, including real estate finance and television production, before deciding to go back to school for interior design. Dani graduated from Parsons School of Design in 2021. At Parsons, Dani received many scholarships for her dedication to sustainable design, including being an Aronson Fellow for the Tishman Environment and Design Center. As an Aronson Fellow, Dani researched the sustainability of tiny homes. She has been a LEED Green Associate since 2020.
During her spare time, Dani enjoys doing yoga, browsing Zillow, hiking with her husband, and playing with her cat.