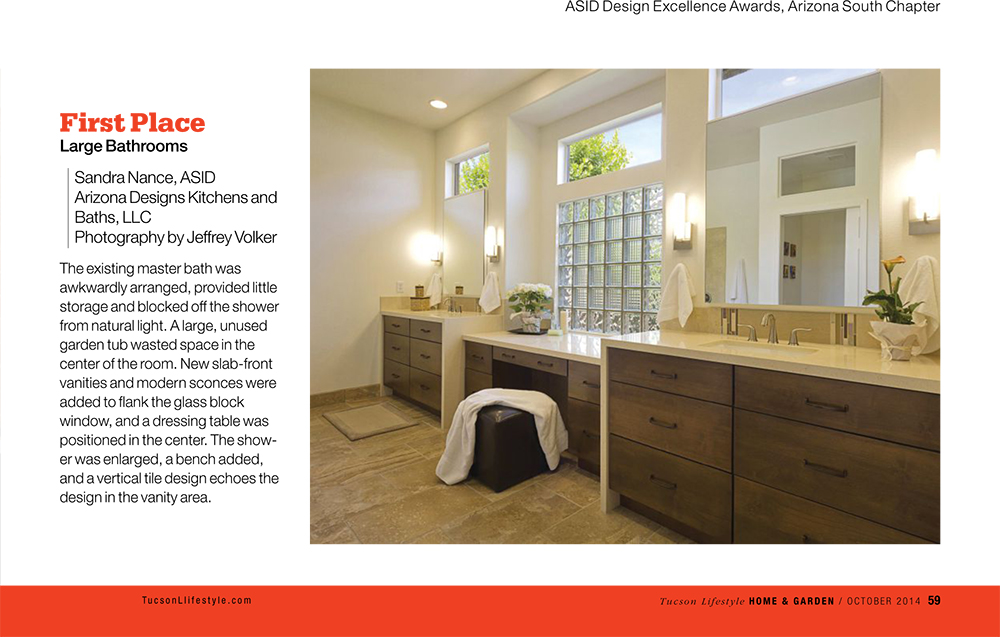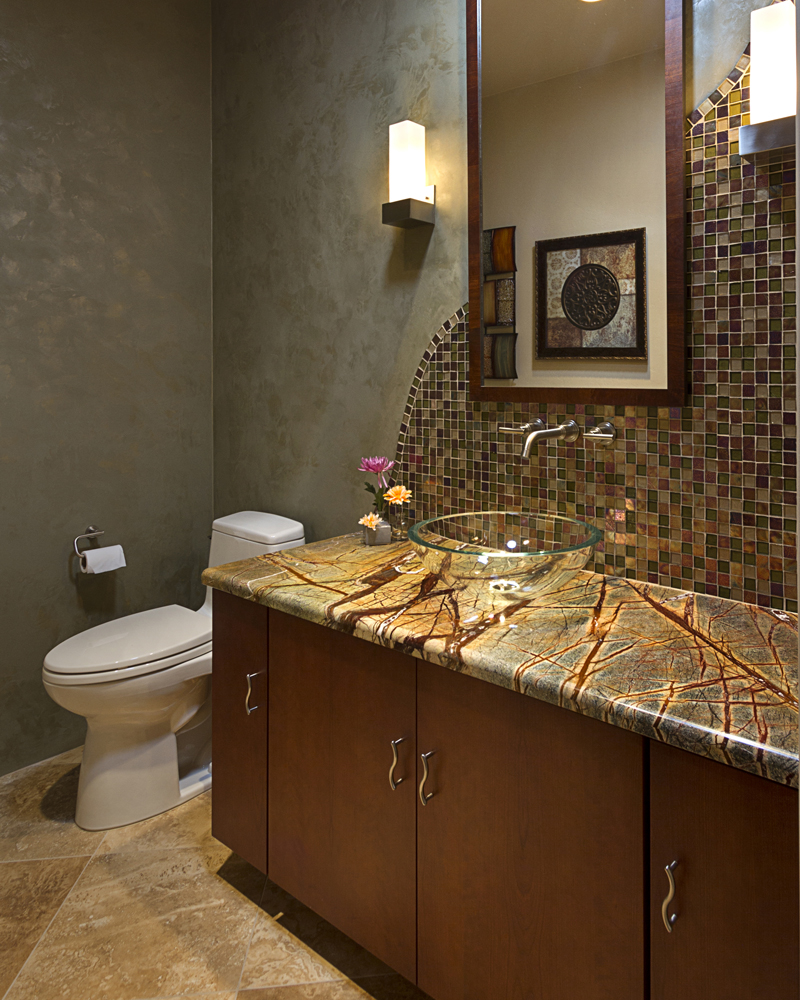 The floor plan in this model has a basic powder room. The homeowner's challenged us to do something different without breaking the budget. The translucent vessel sink keeps the your attention on what's most powerful in the room, the countertop. The russet veins in the Rainforest marble spill onto the rustic cherry cabinetry. The glass mosaic backsplash picks up the colors from the counter and mimics the vein continuing up the wall. Squiggly cabinet hardware was selected to add a touch of whimsy. Paint was just too plain against the strong textiles, so a faux artist plastered the walls in a metallic blast adding just the right amount of impact.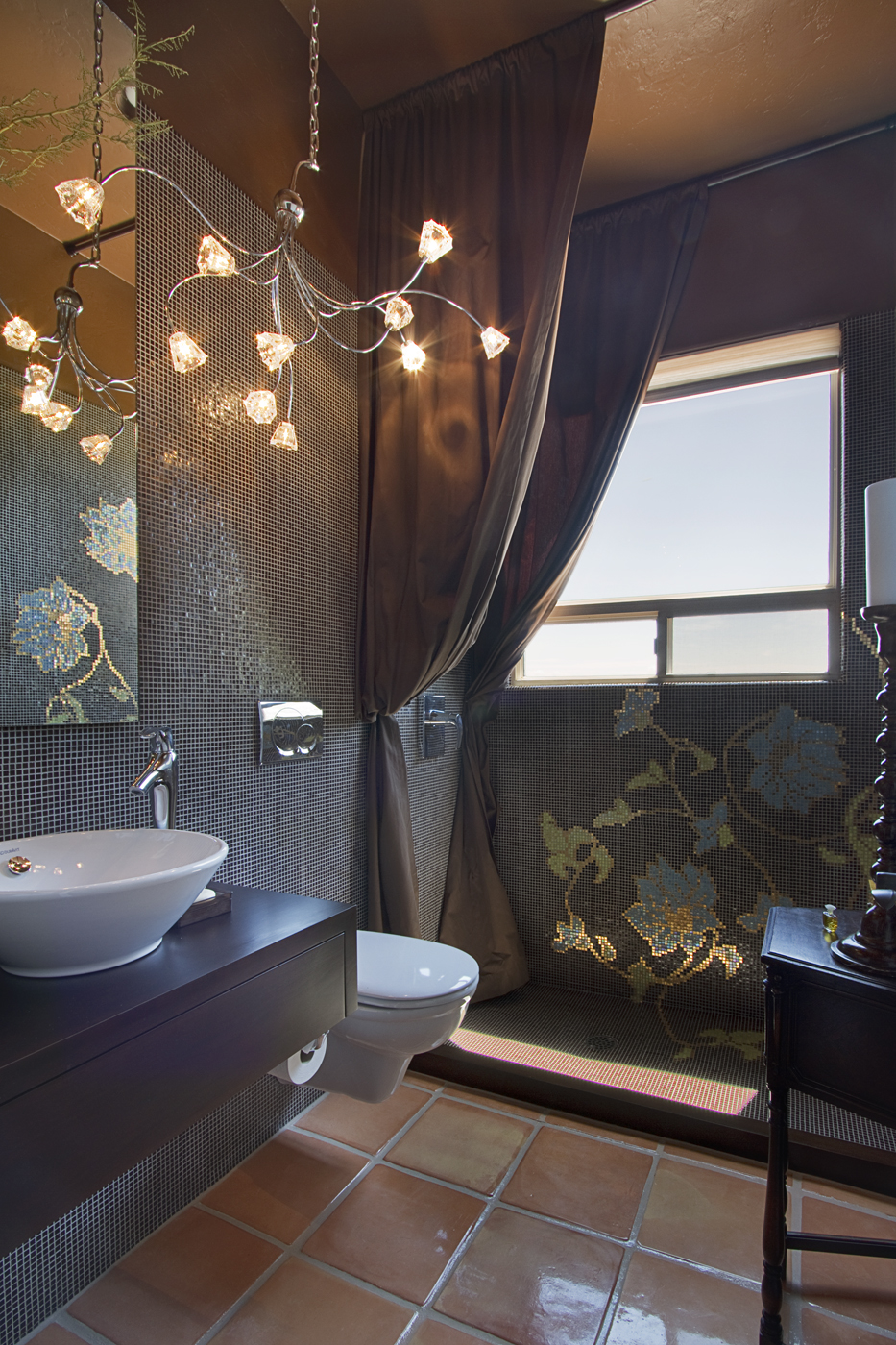 Modern elegance mixes with whimsical fancy in this sophisticated hall bath that doubles as the Powder Room. At the end of a long hallway, the shower wall is what our client looked at daily when walking to her home office. We were asked to create a bath which would have the spa-like feeling of a well-appointed Powder Room with beauty to behold daily. Floating on a wall of mosaic tile, the macassar ebony cabinetry, specially made for this space, provides just enough storage while adding interest and contrast to the shimmering luminous hues of the tile. Silver plumbing fixtures complement the contemporary light fixture that casts glistening tones around the room creating a flawless combination of polished refinement and simplistic charm. A simple enchanting side table adds warmth to the space set upon the existing tile floor and completes the luxury of this small bath.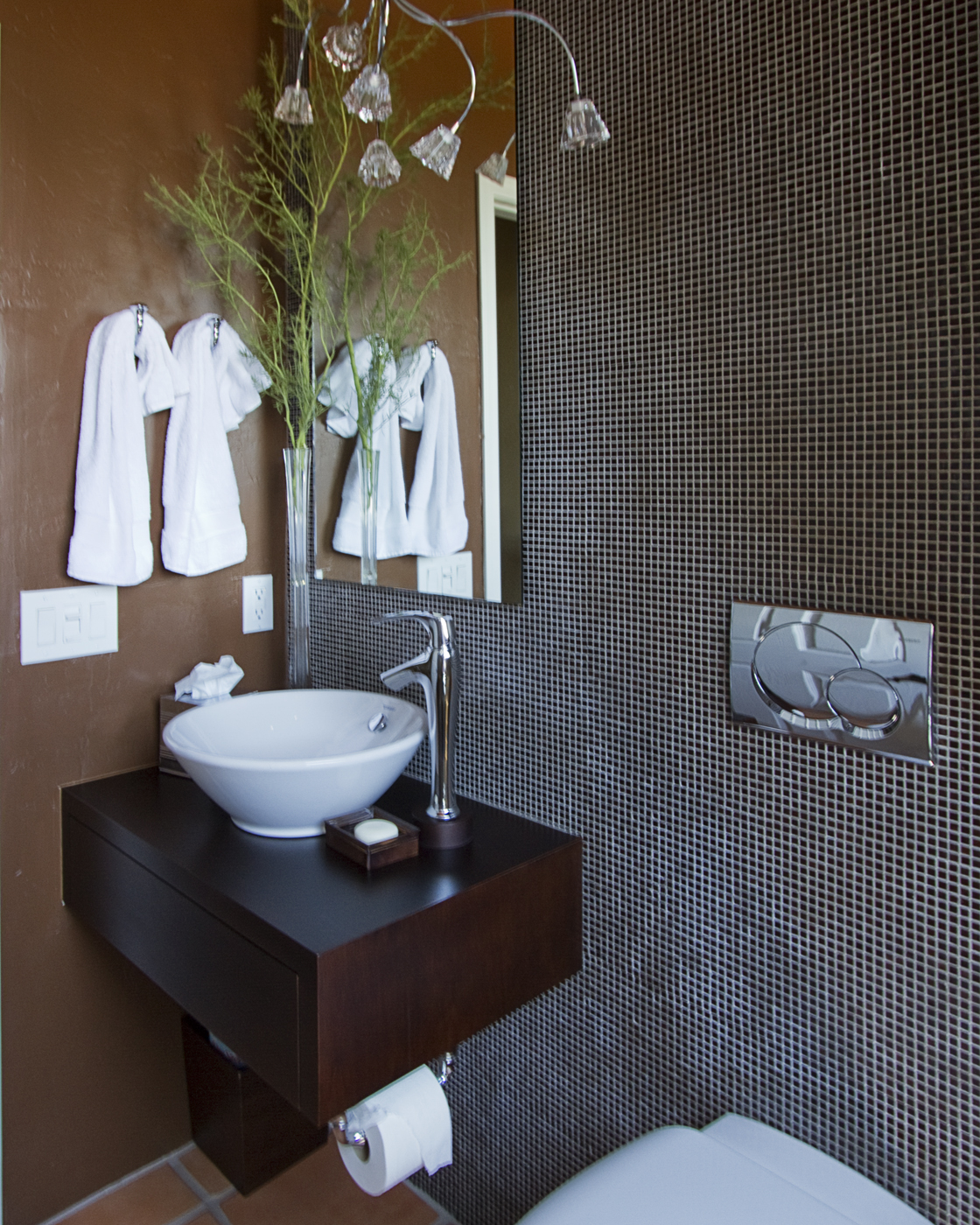 All elements combine for an ambiance of modern sophistication. Essential bathroom fixtures appear to float on a wall of mosaic tile.